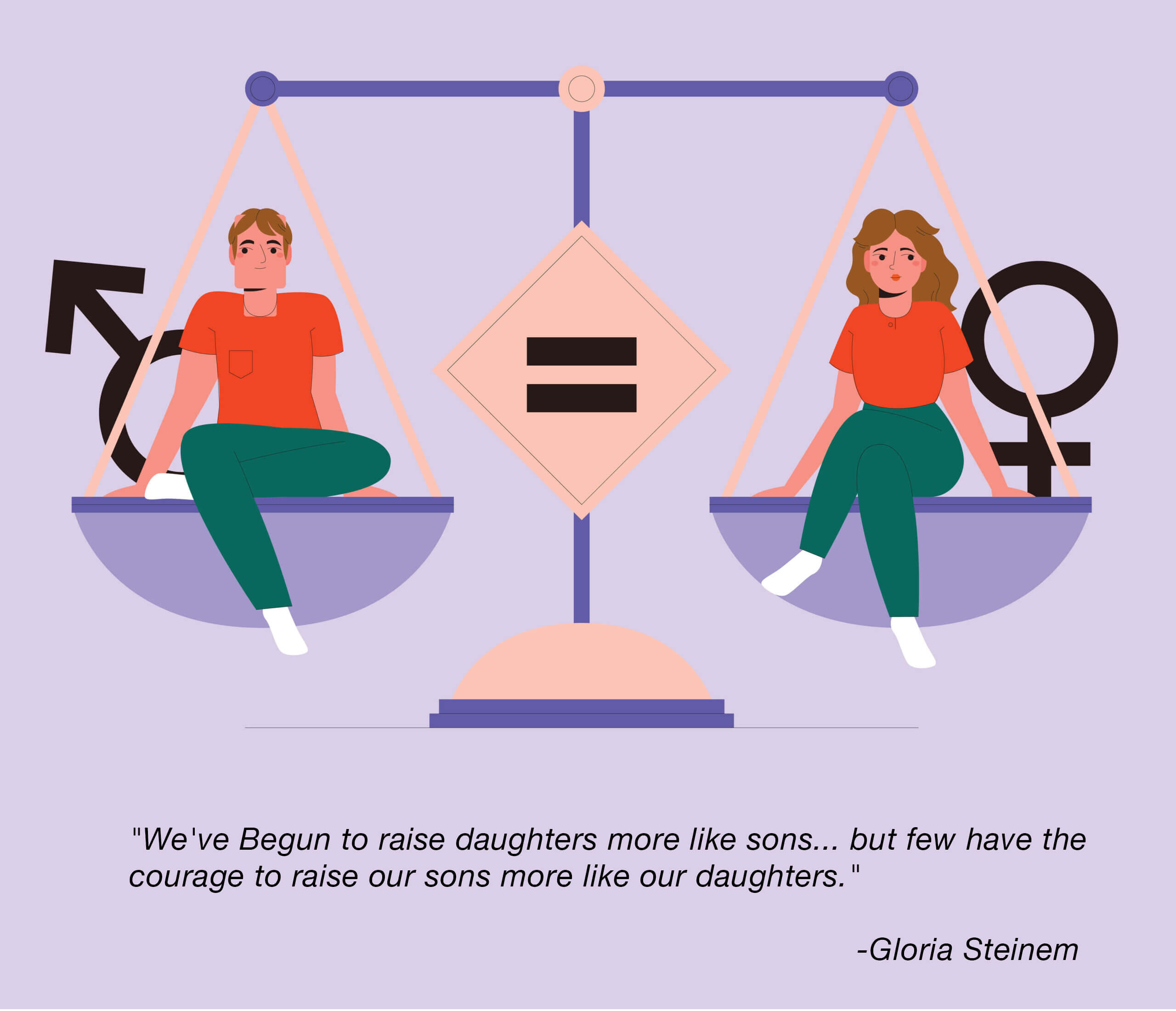 Gender equality is not only a fundamental human right but a necessary foundation for a peaceful, prosperous and sustainable world. Gender is different from sex, as sex is determined at birth but gender is conditioned by society. Women are often discriminated against and treated unequally. While there is a progress in certain areas towards gender equality such as like school education, the girl child continues to be discriminated in the areas of nutrition and health, education and later on in employment.

It is sad that this discrimination often begins before birth through sex determination and continues in various garbed manners throughout their lives. Violence against girl and women including sexual violence is the worst form of discrimination. Giving women equal status and educating and skilling them will result in a boosting the development of a country and women work participation has the scope of happy families and increasing our GDP substantially.

Men must learn to be equal partners with their wives for the happiness and prosperity of families and the society.

Suneeta will help girls and women who are not being treated equally or subjects of violence to find their solutions. She will also be able to help boys and men with understanding women enabling more loving relationships.